So the photoshoot I was talking to you guys about before- the one I need to prepare for my styling course in college- WELL it's done & displayed right here!
The concept is 'HARD CANDY' and these are just the edited shots, not yet edited for the magazine spread
(I'll do that when I've recovered my strength)
For those of you who remember- my girl
ADESUWA
kindly modelled for me. HOW amazing did she do.
Anyway, PEEP the photos all here:
Location: Sydney City Rooftop
Styling & Photography by Yours Truly, THEDARKHUE
Model: Kristina Adesuwa (
myspace.com/adesuwamusicon

line
)
Hair & Make-up: Jessica Palmer
"HARD CANDY -
Heat up the summer nightlife with hard, black and dark hues against candy-coloured brights
"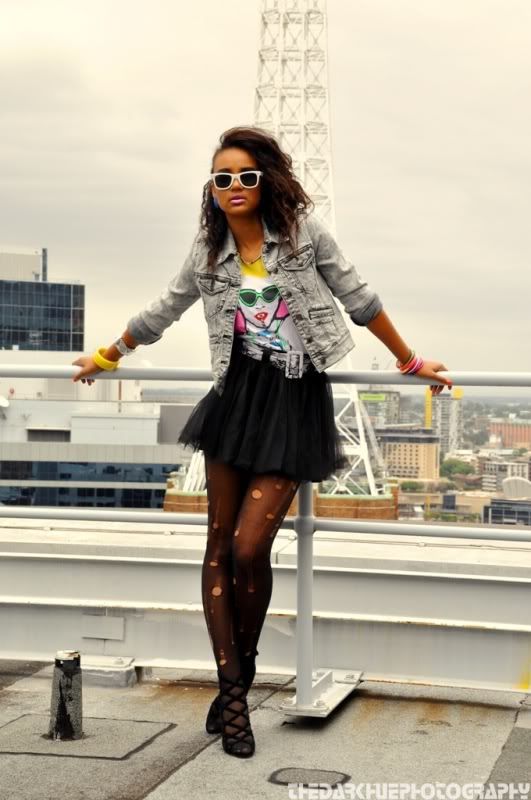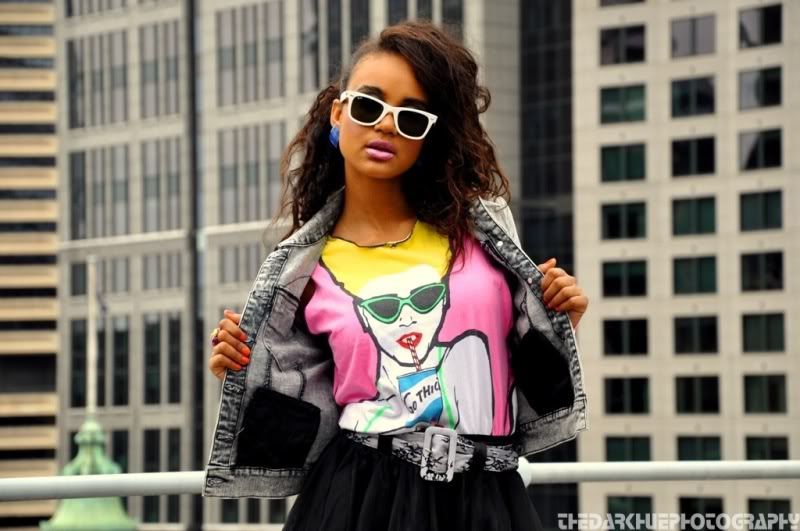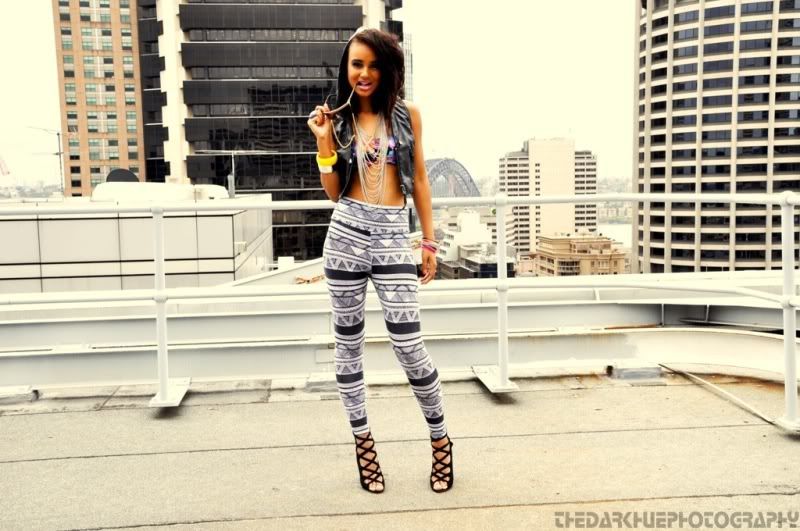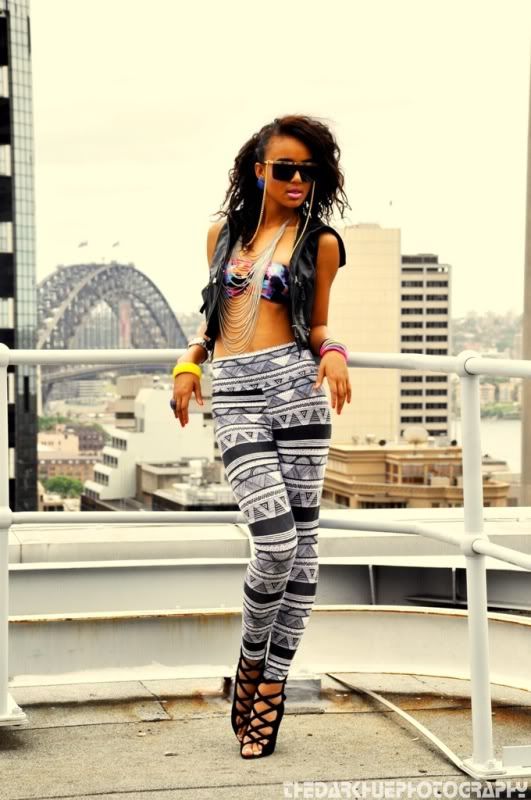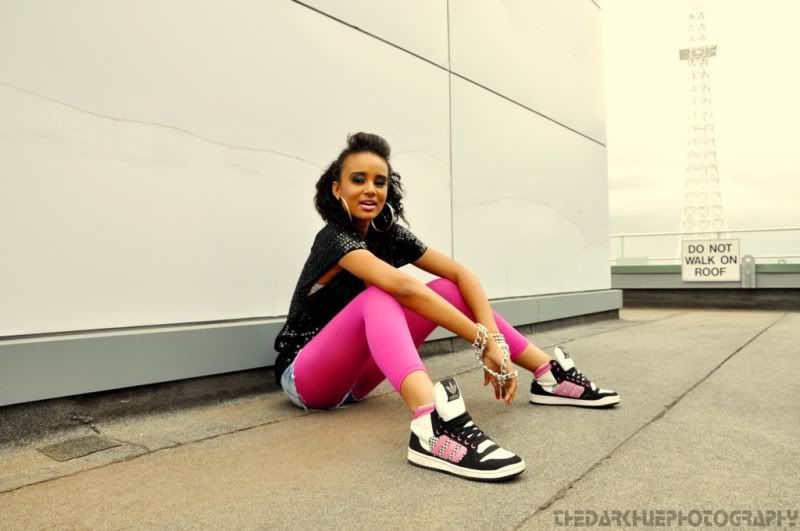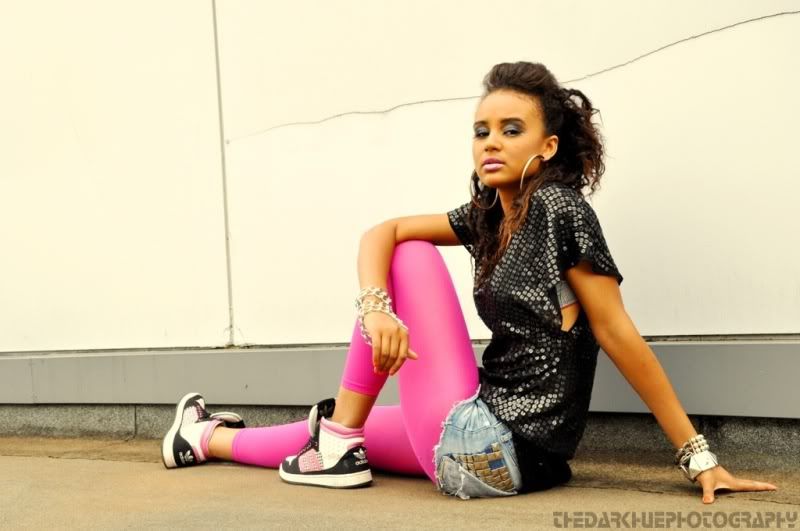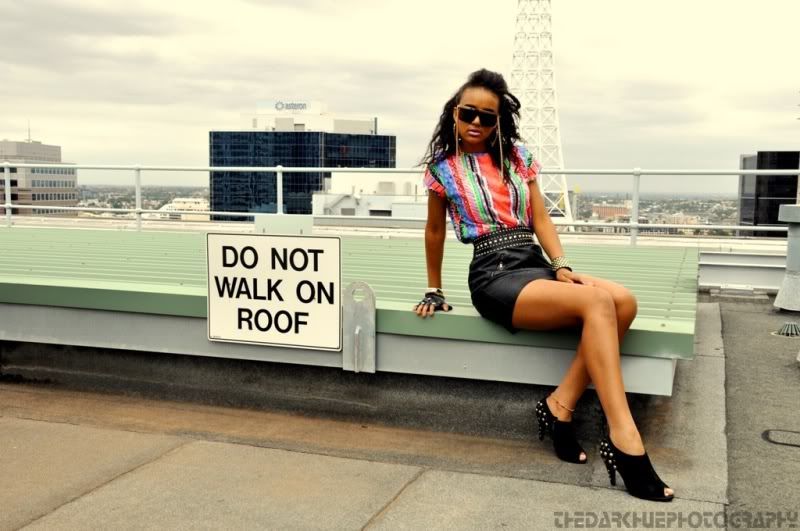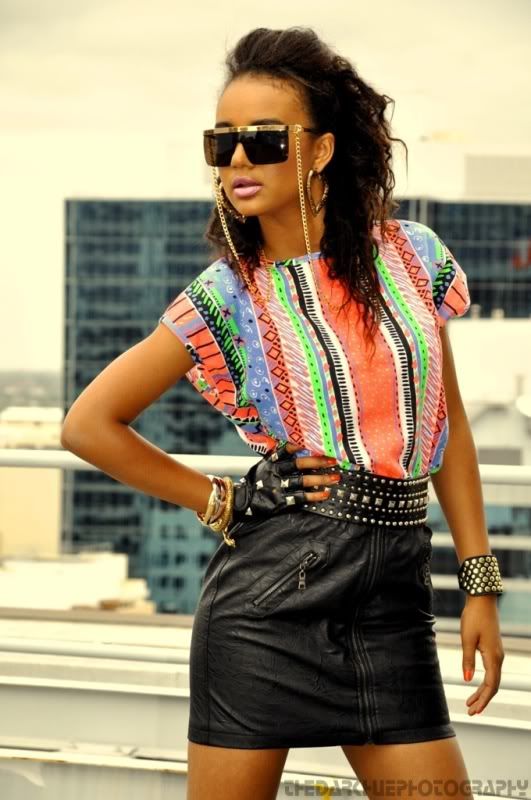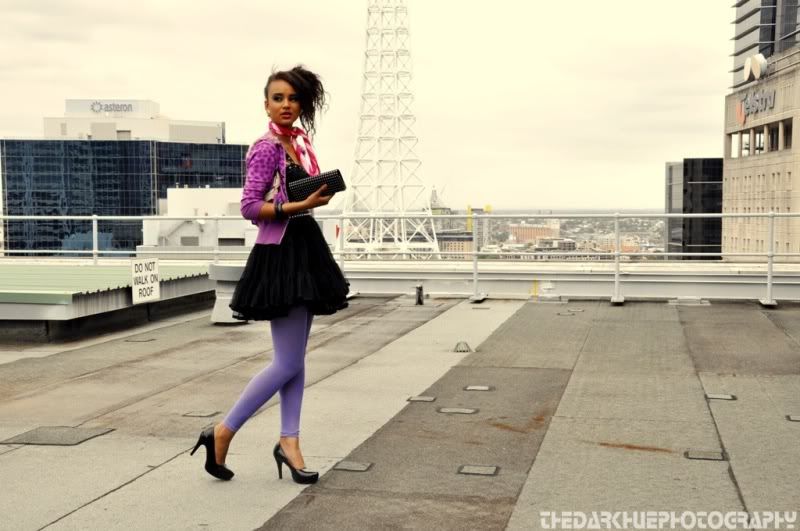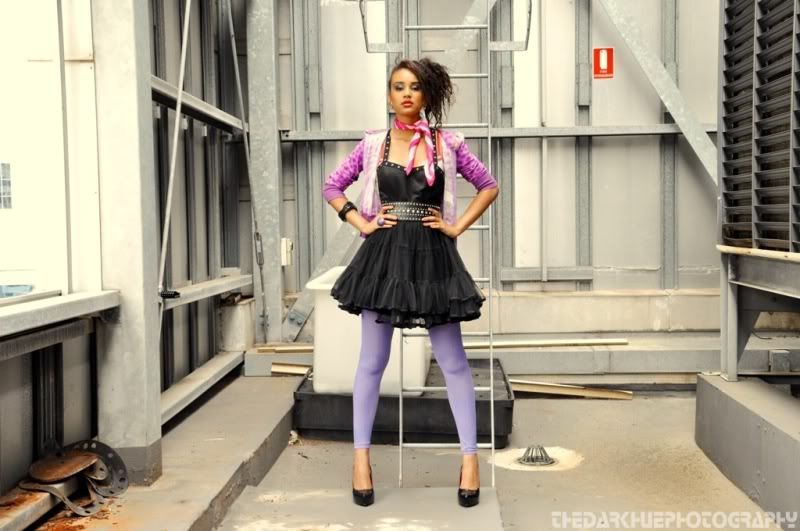 And of course,
I just had to take the infamous 'PAPARAZZI-INSPIRED' shots.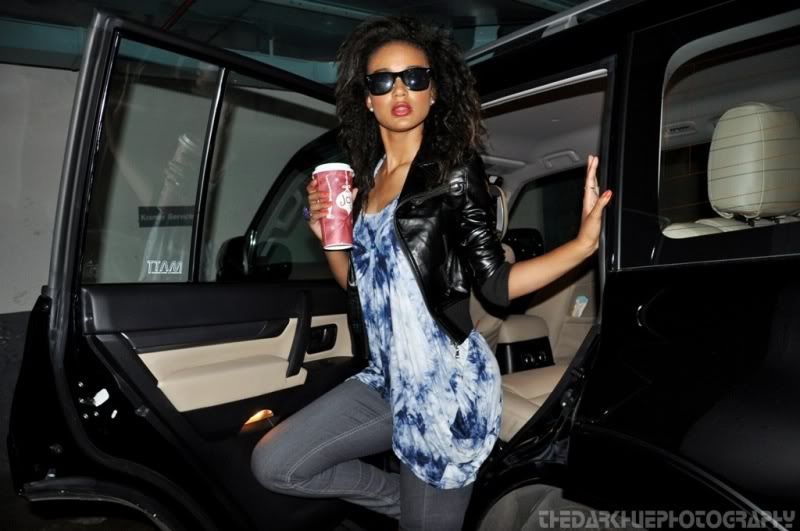 Aaaaand that's a wrap!
Oh how heavily exhausted I am.
Overall, amazing photoshoot, amazing cast, not-so amazing weather but that was easily altered and edited on the computer.
Pretty proud of myself considering this is my first ever photoshoot, especially working with an experienced model.
Anyway, for those of you who are keen to borrow any of the images,
please let me know, asking for permission is highly appreciated - I've fallen victim of randoms stealing my photographs so a notification is required.
Hope ya'll like it!
**too see all of the photos from the shoot, head to my Facebook (linked on the side)