Supre's latest crime.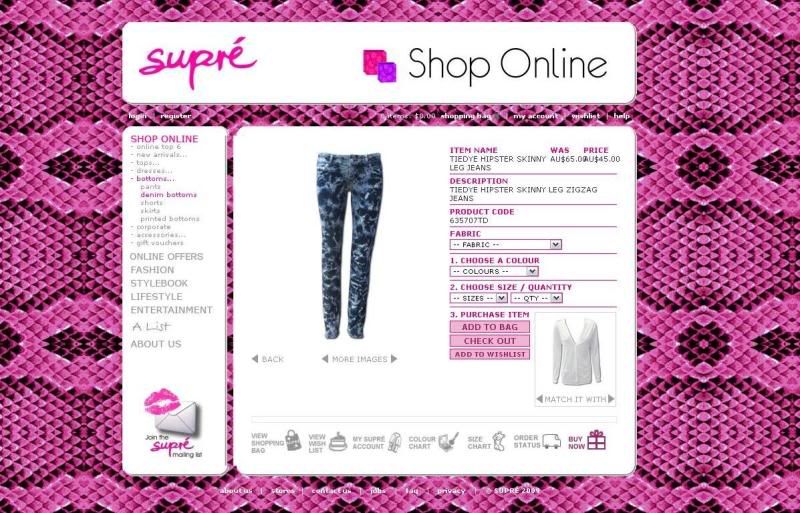 What a shocker.
Although it does not come as a surprise that once again, Supre has managed to spoil the latest trends and of course, over price them at the same time.
I simply don't think $45 is worth for a pair of fake tie-dye jeans,
let alone do justice to possibly one of the most wicked comebacks from the 70s.
I'd say, if opting for a pair of tie-dyed jeans, DIY.
(
Cut Out & Keep
is a great site for tie-dyeing your denims )
Oh and,
here's the latest update on the Swine Flu shenanigan.
(Hassein Chalayan, Louis Vuitton, Number (N)ine)
Haha.
C'mon guys... seriously? Designer masks?
I don't really know how else to react.
Seriously, the chaos is going a little overboard.
Although this American Apparel mask
(right)
I'd love to have just cause of its cooool aesthetics lol.
Yeah you be the judge.