To steer clear away from Supre's shameful attempt to spoil the tie dye craze into the mainstream,

here's my little thrifted treasure-of-a-tie-dye-shirt that I scored last week.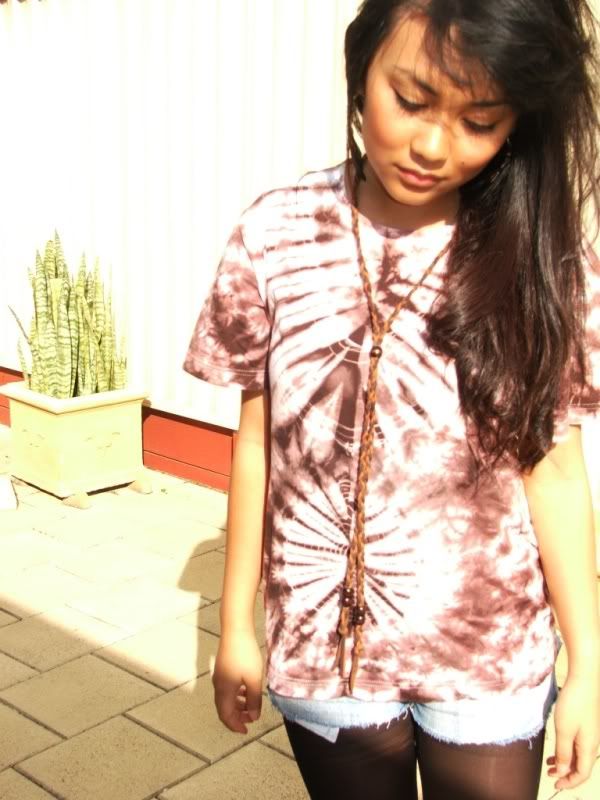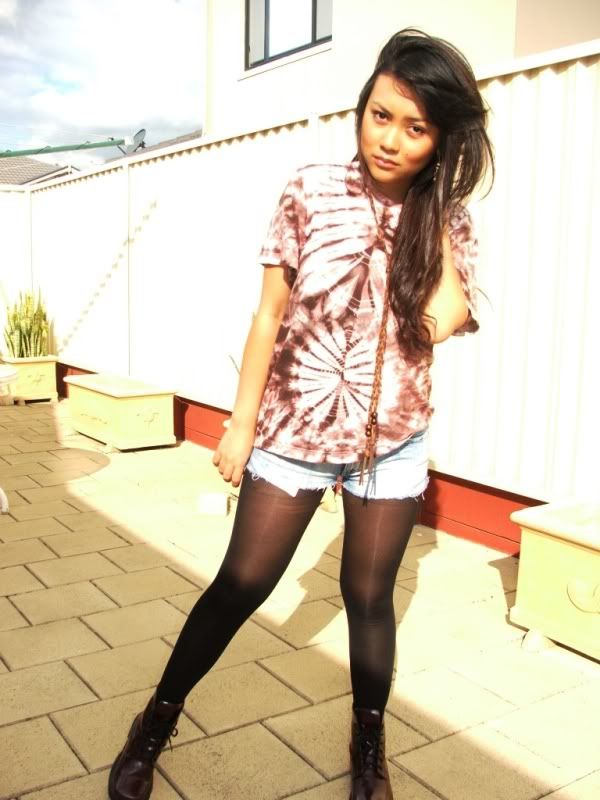 Tie-dye Tee: Thrifted $4.50, Studded & Shredded shorts: DIY, Lace-up Patent Maroon Booties, Tie Dye Headband: DIY, Jewelry: Equip & Sportsgirl
Ahhh... if only I had the guts to pull a Dellal and shave 3/4 of my head.
Anyway, I was lucky enough to score another tie-dyed tank for only $4.50. God bless bargains... and thrifting.
In other news, one of my mates
Twittered me
the link to the new spin-off show to Gossip Girl.
It stars Brittany Snow as Lily van der Woodsen back in her scandalous, promiscuous teenage days- ofcourse it's set back in 1980s Los Angeles.
The show is called "Valley Girls" and it's pilot is actually the next episode for Gossip Girl's 24th run on its second season.
Confusing?
Watch
instead.
I'm more excited on seeing the costume and set design.
Being a huge 80s fan
(thanks to my DJ dad)
I'm even more excited on the music they'll be featuring.
The Cure anyone???
Oh and I'm also glad Australian tv is catching up with the U.S, well regarding Gossip Girl that is.
All other shows, we're so behind that by now everyone would have resorted to SurftheChannel.com
That's it for now.
Have a great weekend everyone.
X