Annie Leibovitz at her absolute best.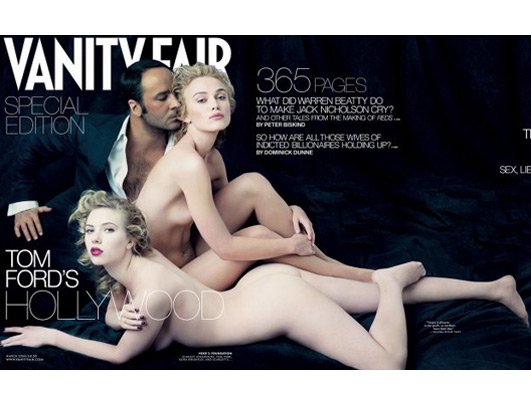 Probably the most funniest men of our time,
Paul Rudd, Seth Rogen, Jason Segel and Jonah Hill recreate Vanity Fair's
Special Edition Issue
(below)
originally starring in what appears to be Tom Ford smelling Keira Knightingly's ear, whilst Scarlett Jo does her take on
Kate Winslet's Titanic nude art pose
(above)
Tops for Paul Rudd looking like every bit the Fabio he is.
Well, better than Fabio I might add.
Photographed by Norman Jean Roy,
Seth Rogen transforms into one of the most renowned painters in history,
Frida Kahlo.
Bill Hader and Anna Faris coupling up against Jason Bateman and Leslie Mann on their updated version of The Honeymooners.
I'm sorry but nothing will beat the first photo.
The behind the scenes video says it all.
For more of the shoot check it out here:
http://www.vanityfair.com/culture/features/2009/04/comedians-portfolio200904?slide=4&run=true&start=4#globalNav