first of all,
I KNOW.
I've been so lazy lately.
NO! I have not neglected this blog... just took time for personal thoughts on what direction I should take with this space.
I have decided, I will strive to establish this blog in the future with the hopes of somehow transforming it to be a little more professional, and by that I mean enough with my constant laziness and lack of updates.
ANYWAY
school holidays are officially over. I have spent my study break well by finding ways as often as possible to keep myself from touching any school work I intended to do last term. Yes I know, I'm a bit of a failure, but I couldn't help but go out, dine, shop and stay up late in the wee hours of the morning wasting my youth away on facebook.
These holidays however, gave me the chance to catch up with an old lady friend over a cute little coffee date spent well with catching up on the latest gossip to date.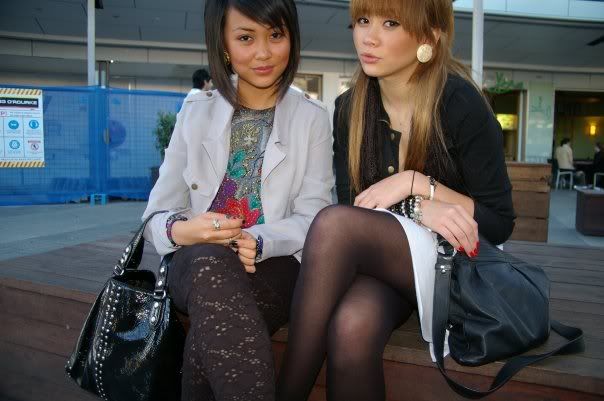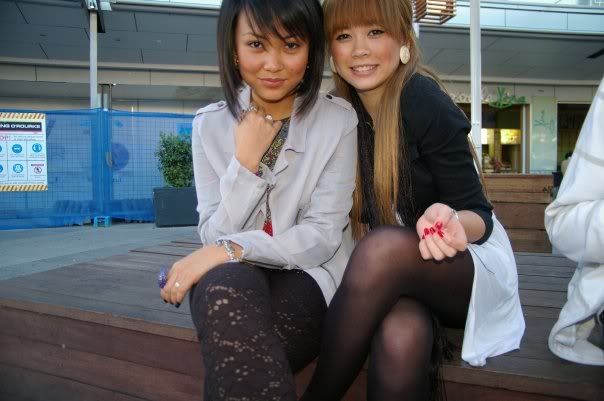 (by the way- WE HAVE MATCHING SHOES. Except hers are suede and mine are leather. how cute are we? haha)
Seriously I don't know why she isn't a model. The girl's got the looks and definitely has her personality down right and set. For the curious ones, this beautiful goddess is named
Athena
, and I would link you to a personal blog of hers but I believe that is at the moment underway.
But as soon as it will be up and running, do me a favour lovely readers and bombard her with questions on WHY SHE ISN'T MODELLING!
It's always good catching up with old friends... and now, for the next few weeks I shall spend each day productively instead of lounging around the house trying to avoid school work. After all, this is my last year of school! And I'm sure to make it my best one to date.
Cheers for coffee dates & graduation!