wow.
It feels like it's been a while since I've last blogged, but really it's only been a day.
Me and the girls went for a quick op-shopping session and I found this ultra cute M.I.A-inspired top, ohhhhh gosh I'm hella crazy about it.
I'll take a picture of it next time, I'm just way too lazy right now.
Well since
fashion week is ONLY 2 DAYS AWAY
(u.s. time of course)
there has been rumoured news of a big change into the runway world
(some designers are opting for their collections to be showed at either their own studios or boutiques rather than for eg: Bryant Park - simply because of a few reasons including time management and financial concerns).
I think it will be fair to both designers and the audience, especially buyers and editors as they will get to be more up close and be able to examine the garments properly.
It can be seen as sad news, but nonetheless I think it's only appropriate to reminisce back into last year's Fashion week as this may be seen as few of the last shows held at the ever popular, Promenade at Bryant Park. (
God forbid no! - slight exaggeration
)
All the more reason to celebrate New York's timeless style.
and yes.
THAT Miley Cyrus & Miranda Kerr dress.
Proenza Schouler - Amy Adam's first Proenza show.
Of course, fall fashion week wouldn't be Fall Fashion Week if it wasn't for Project Runway's finale. (
and Victoria Beckham too
)
Temperley's take on ruffles galore.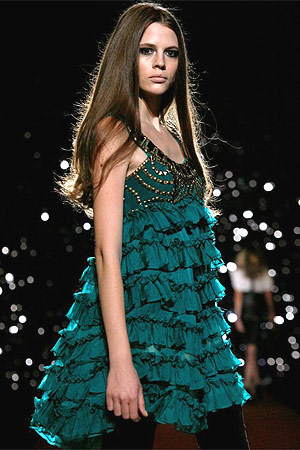 Vera Wang's take on curtain tassels surprisingly worked well.
and my love for Lily Donaldson continues to exist as she modelled Max Azria's BCBG rock
chic
designs.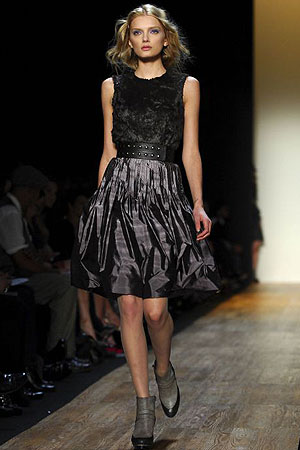 If I could be in the midst of Betsey Johnson's collections, I'd be in heaven.
and the climax of the show was sealed by Marc Jacob's classic
chic
style.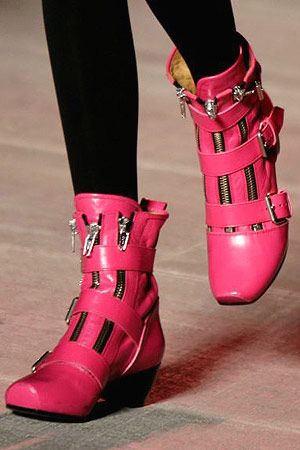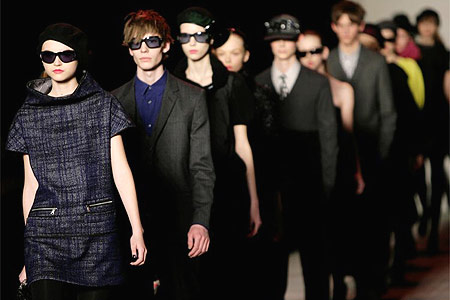 I seriously just cannot wait until this year's collections.
I'm most definitely looking forward to Ms. Johnson's tongue-in-cheek collection,
I absolutely love her 50s with an edge style.
Well since I'm on the topic of New York and the few things that I admire about one of the most fabulously hectic cities in the world, thought this would be appropriate for tonight:
New York, I love you 2009 trailer
It's probably one of the most highly anticipated drama/comedy flicks in my opinion
(especially in my opinion)
and I am just so damn excited,
hence the fact that Mr. Shia Labeouf is starring with how many other A-list actors?
Well you'll have to watch and see the trailer for yourself!
I'm super stoked there's also a bunch of talented foreign actors in it too.
Those are the two main things I'm most excited about this year according to NY and all the great things that linger in that city, it really goes to show 2009 will push the boundaries even more.
Anyway, I don't know about you, but I think I've done enough for tonight.
Oh and for further info about the changing world of Runway relating to Fashion Week this year and most frightingly the future, see this article at Forbes.com:
http://www.forbes.com/2009/02/11/fashion-week-downturn-lifestyle-style_0211_runway.html
Tomorrow's fresh ideas are only a couple of hours away,
until then,
x & o's