YE's latest squeeze.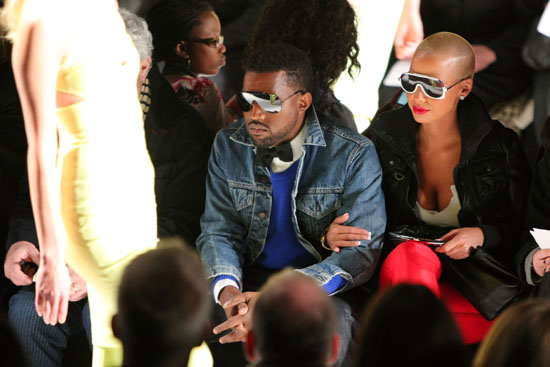 Kanye West & his new arm candy model Amber Rose
(spotted at a Narciso Rodriguez show)
who I might add is one of the few women I've seen that actually suit a bald head.
I don't know why,
but they kind of look great together.
Maybe it's their stylish nature, who knows.
Glad he's over his
heartless
ex.
And Ms. Zoe Kravitz,
one of the cooooolest
chics
in the world.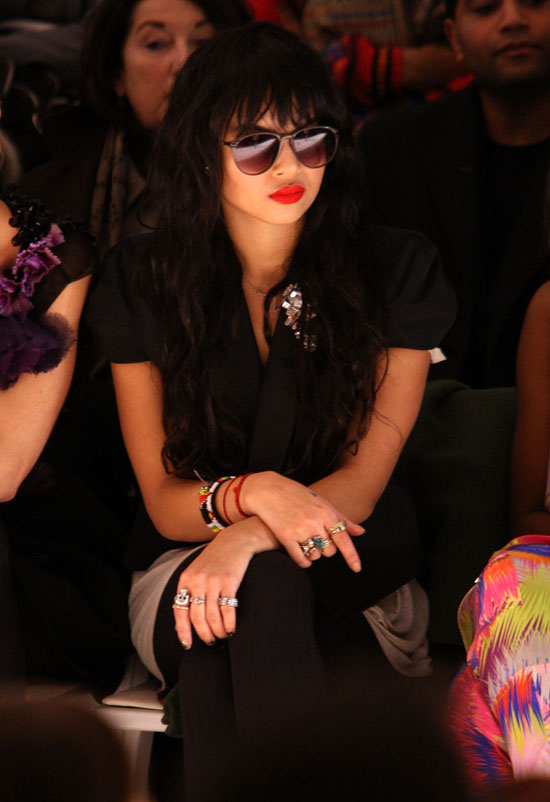 At the Matthew Williamson show in NY.
If I could be reincarnated into some random's daughter,
it would probably be Lenny Kravitz's junior.
To have a dad as a rockstar - amen!
Whilst there were many other fashion-savvy celebs at this year's Fashion Week,
I can't help but question Aubrey O'Day's appearance at such a classy & sophisticated event.
I'm confused.
I wonder if she has a stylist or relies on her very own taste?
Whatever the reason may be of her wonderful appearance, she's the type of person we absolutely love to hate.
Before my blog turns into the next Perezhilton,
I thought I'd bring it all back down to
jazzle dazzle's
world and stick some of these adorable photographs of Ms. Zoe Kravitz' 2007 ELLE shoot, lusciously photographed by Gilles Bensimon.
ok it's wayy too early, it's already morning
so I'm off to bed.