What's gooooood.
It's been a f@#$ing while since I last blogged!
I felt real lazy and purposely cut myself off the cyberworld,
(reason = CBF) but no worries!
I am back
!
Not like I get ten million hits or reads anyway but whatever.
So it's nearly Christmas guys!
For some reason I'm surprisingly excited, and I haven't been since I left the U.S.
- not like it matters, it's probably been a year already.
Anyway, I don't really have anything new to post,
correction
, I have shit loads to post, I just cannot be damn bothered right now,
dudes it's like 1.40 am and I'm tired as hell, plus I've gotta do some last-minute shopping tomorrow.
Though there is one thing I'm totes looking forward to seeing within the next 24 hours...
My new fragrance for Summer.
Plus Miss
Chloe Sevigny
looks super glamazon in the
Chloe Perfume Campaign
..
And all the more reason to flaunt random paparazzo shots of Ms. Sevigny,
yknow, just showing my slight obsession on this Model
slash
Designer
slash
Actress.
(one word = Hero.)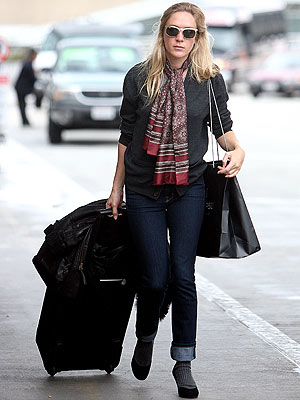 Who else can look so chic whilst carrying airport luggages??
Kudos for the dark, mostly-all black ensemble.
And the socks in heels? Very cute.
I don't know about ya'll but looking at this style icon totes reminds me of
70
s hippies...
Cut the hippies out, maybe just the whole
70
s era altogether.
I've always been a fan though.
If only I looked like her...
ahem
*
Oh how I love seeing celebrities try and make a fashion brand for themselves!
Beats the whole celebrities-turn-to-music thing.
Plus Ms. Sevigny does it well, no??
Well I'm off my little cookies,
I'm human too.. and I definately ain't nocturnal so off to bed I go.
I'll keep regular posts this time.
Well... I'll try.
Plus I've got totally embarrassing baby pics to-be posted soon.
And one extra special Christmas surprise :)
Until we meet again.
Au Revoir!